Enjoy an exciting full service-fishing trip in Northern Alberta on remote lakes that will provide enjoyment and memories for a lifetime.  These lakes are full of huge northern pike and lake trout.  Your guide will escort you to the best fishing location each day where you will catch more fish than you could ever imagine.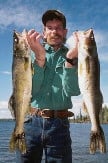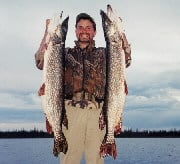 Northern pike and lake trout that inhabit these waters often exceed thirty pounds with many being caught in the 20-pound class.  Catch and release practices apply in these waters.  Your guide will be glad to assist you with measurements on all trophy fish taken if you want a reproduction made.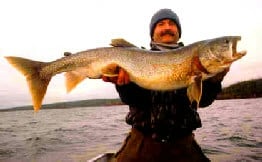 Base camp is a comfortable environment with rustic log cabins and complete modern facilities.  The main lodge building is fully equipped for your enjoyment and includes a complete tackle shop.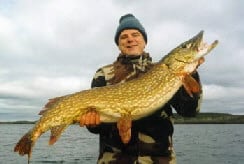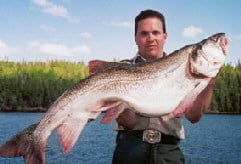 Includes air transportation from Ft. Smith, Alberta, accommodations, meals, fishing guide, boats and motor.  Other departure cities (Ft. McMurray and Edmonton) available for additional fee.